SPEAKERS
INGRID PARENT – She is Librarian at the University of British Columbia and President of the International Federation of Library Associations and Institutions, IFLA. She held a number of positions in the Federal Government, and has worked with international organizations, such as UNESCO. The future of libraries and the digital age is the focus of her work. From 1994 to 2004 she was the Managing Director of Acquisitions and Bibliographic Services in the former National Library of Canada, then served as assistant to the Ministry of Documentary Heritage, Library and Archives Canada, responsible for the development, description and preservation of documentary heritage of the country. In June 2009 IFLA announced she had been chosen as president-elect for the term 2009-2011 and President 2011-2013. She is the second librarian of the University UBC that had a career nationally and internationally.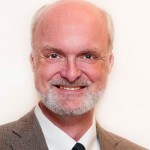 STEPHEN ABRAM – é He is a consultant for planning and management of libraries and the information industry, a renowned observer of trends and innovation, author of Blog Stephen's Ligthouse. He was president of the Association of Librarian of Ontario, the Canadian Library Association and the Special Libraries Association, newly appointed Executive Director of the Federation of Ontario Public Libraries. He was executive in leadership positions with international Cengage Learning (Gale), SirsiDynix, Thomson, and IHS Micromedia ProQuest. He was considered by Library Journal as one of the top 50 people influencing the future of libraries. He was awarded several times. He lectures internationally on innovation, technology, marketing and strategic success in libraries and he is the author of hundreds of articles and edited by bestselling ALA "'Out Frontal with Stephen Abram: a guide for information leaders."

GIL GIARDELLI – He is one of the largest Brazilian experts at mundo.com, with 14 years of experience in the digital era. Gil is web activist diffuser concepts and activities linked to the network society, human collaboration, digital innovation and creative economy. Wherever he goes, Gil disseminates innovative ideas and inspires social entrepreneurship in Brazil through its lectures, classes, and social networks. He is a professor in the School of Advertising and Marketing courses of Post Graduate, MBA, Miami Ad Scholl, CIC-Center for Innovation and Creativity and FIA-USP (Institute of Directors), in addition to lecturing at over 600 national events and international as TEDxSudeste, TEDx Porto Alegre, EducaRede International Meeting in Madrid, among others. Curator networks Innovative ESPM, He is an Entrepreneur of "Arca da Gentileza", Gil also fosters innovation through the digital blogs from HSM and the "Você S.A. and the Gaia Creative, business intelligence and social media innovation where he acts as CEO.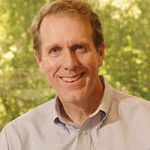 BRUCE CROCCO – Bruce is vice president of OCLC Library Services for the Americas. He joined OCLC in 2002 as Director of Global Marketing, Analytics NetMap coming from Columbus, Ohio, as Director of Global Project Management. Bruce has focused on a global perspective on building cooperative services and operates in different segments of the information services. Bruce is very active in local circles technology in Columbus, taking a leadership role in the Forum for TechColumbus.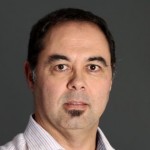 CARLINHOS CECCONI He is a librarian. He is manager of technical assistance in the CGI.br Executive Secretariat – Internet – Management Committee in Brazil -. He was project analyst at the W3C Brazil Office, ITI Chief of Staff – National Institute of Information Technology – as well as secretary of the Technical Implementation Committee of Free Software and of Strategic Planning and Implementation of Free Software in the Federal Public Administration. He also worked in consulting for various organizations for developing collaborative web environments. Member of the Institute of Innovation and Technology in Public Management and a member of the jury of CONIP Award for Excellence in Innovation in Public Management.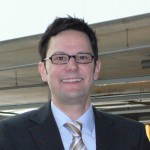 KLAUS ULRICH WERNER – He studied German and History and did his PhD at the University of Freiburg. After training as a librarian researcher in Freiburg and Cologne, he worked with publication in Tübingen, he has worked in various libraries of the Free University of Berlin since 1991. From 2000-2005, he was the project manager of the new Library building of Philology, called "The brain and Berlin" by architect Lord Norman Foster. From 2007-2010, he coordinated the planning of a new integration project 24 departmental libraries in a new building at the Freie Universität. He is a member of the Commission of the German Institute for Standardization Construction of Libraries and Archives since 2006. From 2007-2010 he was also Director of the German Library Association in Berlin. He is author and editor of several books and articles on library buildings and library management that are the subjects of his lectures and also develops teaching and consulting.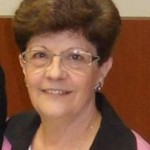 REGINA CÉLIA BAPTISTA BELLUZZO – Graduated in Librarianship and Documentation by the School of Librarianship and Documentation of São Carlos (1966), graduated in law at the Law School of São Carlos (1972), Masters in Communication Sciences from the University of São Paulo (1989) and PhD. in Communication Sciences from the University of São Paulo (1995). He is currently a permanent Professor for Graduate Program in Information Science – UNESP Marilia – She is a member of the Research Line, Management, Mediation and Use of Information, and the Graduate Program in Digital TV: Information and Knowledge (UNESP-Bauru), a member of the Research Line information Management and Communication for Digital Television.  She has experience in information Science, with an emphasis on Quality Management in Information Systems, acting on the following topics: information literacy, academic libraries, information management, knowledge society and information literacy.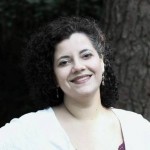 LUCY S.GREEN – Professor at Georgia Southern University since 2010, after getting her PhD in Educational Technology at Texas Tech University. Her experience includes a decade of experience teaching in public schools as a teacher in the classroom, school librarian and teacher trainer, specialized in high school. She also served as an instructor in postgraduate part-time at Texas Tech University. As a former music teacher, Lucy was co-author of several musical compositions with her husband, the composer Brad Green, and continues to be highly involved in community programs for arts. Her current research interests include librarians as partners in teaching, integration of Web 2.0 with K-12 education, Web 2.0 and learning the English language, knowledge repositories and teacher training. She is a member of ALA, AASL and EGCC.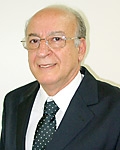 EMIR JOSÉ SUAIDEN – Fellow of Research Productivity CNPq – Level 1B and Professor at the School of Information Science at the University of Brasilia. Graduated (1971) in Librarianship at the University of Brasilia, Master (1980) in Information Science from the Federal University of Paraíba, Ph.D. (1989) in Information Science from the Universidad Complutense de Madrid and Post-PhD (2002) at the Universidad Carlos III Madrid. He has experience in the area of information science, on the following topics: public library, information and society, information management and knowledge management. On the 70´s he was deputy director of the National Book Institute where he collaborated in the implementation of the National System of Public Libraries in the system of co-editing books and spread a political reading. These same activities were implemented later when he assumed the Presidency of the Executive Committee of the Centre for Studies in Book Promotion in Latin America and the Caribbean (CERLALC). Currently has a mandate of Director of the Brazilian Institute of Information in Science and Technology – IBICT research institute of the Ministry of Science and Technology – MCT, he is a member of the Advisory Board of the National Reading Incentive – Proler, National Library Foundation, he is Professor at the, School of Information Science, University of Brasilia, a member of the Technical Advisory Board of the Museum of Astronomy and Related Sciences (MASP), member of the Board of the Foundation for Research Support of the Federal District. In 2011 he was included in Who's Who in the World 2011, Whos who in America Publication, Marquis Whos WHO. New Jersey, January 2011, p.2537, available at: http://www.marquiswhoswho.com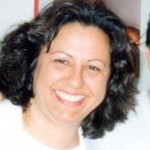 MARTA LIGIA POMIM VALENTIN – She has a Post-PhD at the University of Salamanca, Spain, in 2011-2012; Associate Professor in Information, Knowledge and Organizational Intelligence by UNESP; PhD in Communication Sciences from the School of Communications and Arts, University of São Paulo (ECA / USP), in 2001; Master PUC-Campinas, in 1995. Teaching undergraduate and graduate at the "Universidade Estadual Paulista" (UNESP / Marilia); Fellow Research Productivity (QP) CNPq in the area of organizational competitive intelligence, information management and knowledge management; Leader of the Research Group Information, Knowledge and Organizational Intelligence She Coordinates the research project, "Perceptions of the value of information: the importance of information management and knowledge in business environments. Organizer, she is the author of several books in the area.
JOHN D. SHANK – He is Librarian, Instructional designer, director of the Center for Learning and Teaching at Penn State Berks College. Prior to his appointment in July 2001, he held positions at Bryn Mawr, Haverford and Montgomery County Community College. His responsibilities include teaching, administration, research and service. He teaches Communication and Information Technology and Culture and Technology. Developed the Curriculum Program in Educational Technology Grant Berks in 2002 and since that time he has directed more than 90 projects that were awarded grants to 60 teachers initially, impacting more than 100 courses and more than 3500 students. These initiatives focus on improving the student-centered teaching and learning environment. His research interests include the role, use and impact of educational technologies in higher education and academic libraries. He made hundreds of presentations at conferences, meetings, workshops and webinars. In addition, he has authored one book and co-authored book chapters and articles that focus on the integration of the library in learning management systems, learning objects (Digital / Teaching Materials Interactive), and the development of librarian positions working with instructional design. He is the co-founder and Advisory Board Co-Chair of the Blended Librarian Online Community (http://www.blendedlibrarian.org/) as well as a reviewer for the Journal College & Research Libraries.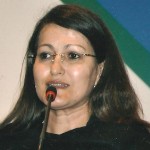 CELIA REGINA SIMONETTI BARBALHO – Graduated in Librarianship Science from the Federal University of Amazonas (1984). Master in Information Science from the Catholic University of Campinas (1995). PhD in Communication and Semiotics from the Catholic University of São Paulo (2000). She is currently exclusive dedication of the Federal University of Amazonas and senior visiting researcher at the Biotechnology Center of the Amazon. She has experience in the area of Information Science, with emphasis on information management focusing on organizational intelligence and knowledge management. She operates on the following topics: higher education quality, strategic planning, library and information management.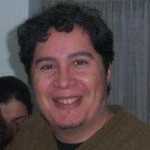 FERNANDO GABRIEL GUTIERRÉZ – He is Master in Social Networks and Digital Learning (UNED), Specialist in Education and New Technologies (FLACSO), graduated in Communication Science (UBA), Librarian (Institute Mignone), Librarian Institutions Teaching Institute ("Ciudad de Mercedes"). Librarian at National University of Luján. Teaching materials related Technologies in Libraries Mignone Institute of Luján. Coordinator in SocialBiblio Webinars, virtual learning community of information management. Coordinator and blogger for Social Networks "Infotecários". Trainer and teacher librarians in web technologies in the Latin American context.